HnY Tires guarantee stability, durability, excellent mileage, and consistent quality with especially certified (ECE, E9-109R.)
Hny Tires technological prowess steadily goes forward
with its own patents.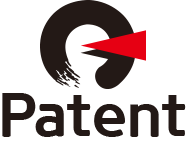 OMCT(Optimized Mold Contour Design technology)
Design of optimal mold contour by measuring the exact contour of Buffed Casing by laser.
By optimally distributing the amount of rubber between the mold and the casing, the tire bending deformation(buckling) due to excessive amount of rubber in the vulcanization and the defective tire surface scratch(bare) caused by insufficient amount of rubber.
By distributing the optimal mold profile and the amount of rubber uniformly, it minimizes heat generation while driving to prevent layer separation accident.
VCDT(Various Compound Mixing Design Technology)
It has the
best tread rubber compounding technology suitable
for
low speed vehicle (industrial/agricultural), medium and low speed, and workplace conditions.
Application of rubber compounding technology suitable for using condition
Providing customers with optimal quality and the most economical tires

Qualified to export to the European Union (EU) and acquired 5 sizes ECE certification (E9-109R) : 11R22.5, 12R22.5, 275/70R22.5, 295/80R22.5, 275/80R22.5, 315/80R22.5.
ISO 9001 Certificate

ISO 14001 Certificate

Acquired Patent

ECE (E9) European certification

Venture Business

Green Technology Certificate

Certificate of promising small and medium enterprises

INNO-BIZ Certificate

Certificate of small and medium enterprises to cultivate human resources

Certificate fo global strong small enterprises

Environmental Management System Certificate

KS Certificate

Certificate of design registration

Certificate of design registration

Certificate of waste tire's collection and recycling company
History
Today

HanYoung Tire Co., Ltd.

is

developing more than yesterday

2017. 03

Green Technology Certification

2016. 12

Designated as a human resource development type small business

2016. 05

ECE (E9) European certification

2016. 05

Designated as a global Jiangsu enterprise

2013. 07

stablished subsidiary "Yoon Tire"

2012. 12

Achieved $ 10 million export

2011. 11

Awarded a Presidential Award of $ 5 Million Export Tower

2009. 06

Designated as a venture enterprise

2009. 03

Obtained patent - Mold making / manufacturing method

2008. 07

Designated as a Promising Small and Medium Enterprise by Small and Medium Business Administration

2008. 04

Quality Assurance Certificate Award from Korean Standard Association

2007. 08

Safety Certificate Award(KPS)

2007. 12

Acquired INNO-BIZ (Small and Medium Business Administration)

2007. 11

Started OEM with HANKOOK TIRES

2007. 05

ISO9001/ISO14001 Certificate Award

2006. 01

Awarded the 2nd Jeollanam-do Export Award

2005. 09

Registration of design 4 cases

2002. 12

Established HNY Tires Co., Ltd.